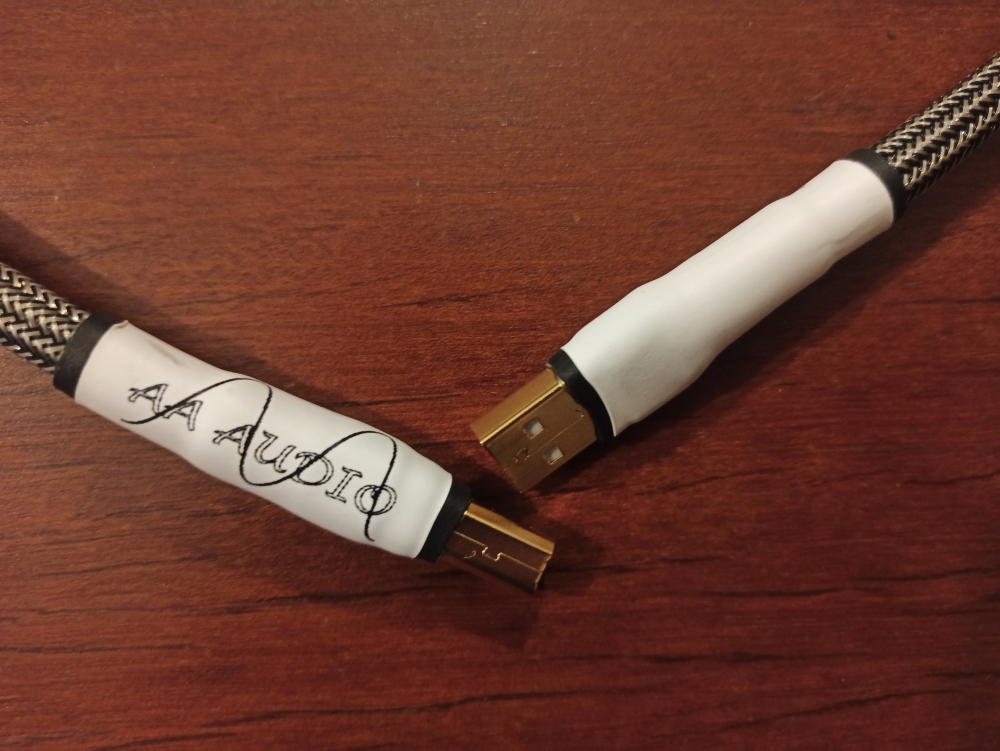 Dr Anwar Ali Mohamed, who now resides in Penang, is a diehard audiophile and tweaker. Soon after he handed me his latest version of his USB cable, he gave me his newest, latest version. He wasn't quite happy with the version he handed to me and continued to tweak and test with other types of wires.
Finally he has found a wire that he is happy with and it is a copper-silver alloy (not silver-plated copper) from a Taiwanese supplier. And those who think audiophile USB cables are snake oil would probably faint and collapse in disbelief because he also tested USB connectors. Unbelievable as it may sound, different USB connectors from different manufacturers with different thicknesses of gold plating sound different. Snake oil? I can tell you that they do sound different because I was one of those who tested the various cables and connectors for him.
So Dr Anwar Ali has finally decided on the newest, latest final, final version to be sold.
In my system, after a few days of breaking in, the AA Audio USB cable started to sing beautifully. I had fixed it from the Silent Angel M1T digital transport to an iFi ZEN DAC using iFi iPurifier3 and iFi iSilencer+ in the connection.
The sound from the copper-silver alloy wires was richer, fuller and warmer compared with the sound quality from AA Audio's version that uses pure silver, but it had sparkle and details in the treble region that a pure copper version would normally not deliver. It appears that the copper-silver alloy provides the best of copper — the rich and full sound — with the best of silver — the details and sparkle. It also had a larger soundstage compared with the all-silver version.
I found the sound quality of AA Audio's USB cable most satisfying with its full bass, warm mids and clear transparent highs. It is a best-buy cable and I would advise Malaysian audiophiles to try AA Audio's copper-silver alloy USB cable before going for more expensive and exotic ones from American or European companies.
Compared with my reference Shunyata Omega USB cable, the Shunyata sounded smoother with even fuller bass and a more mellow sound. But it costs many times more. — By Lam Seng Fatt
The AA Audio copper-silver alloy USB cable retails at RM1,800 (introductory offer till Dec 31) for one metre. Contact Dr Anwar Ali at 012-4750395 for more details.