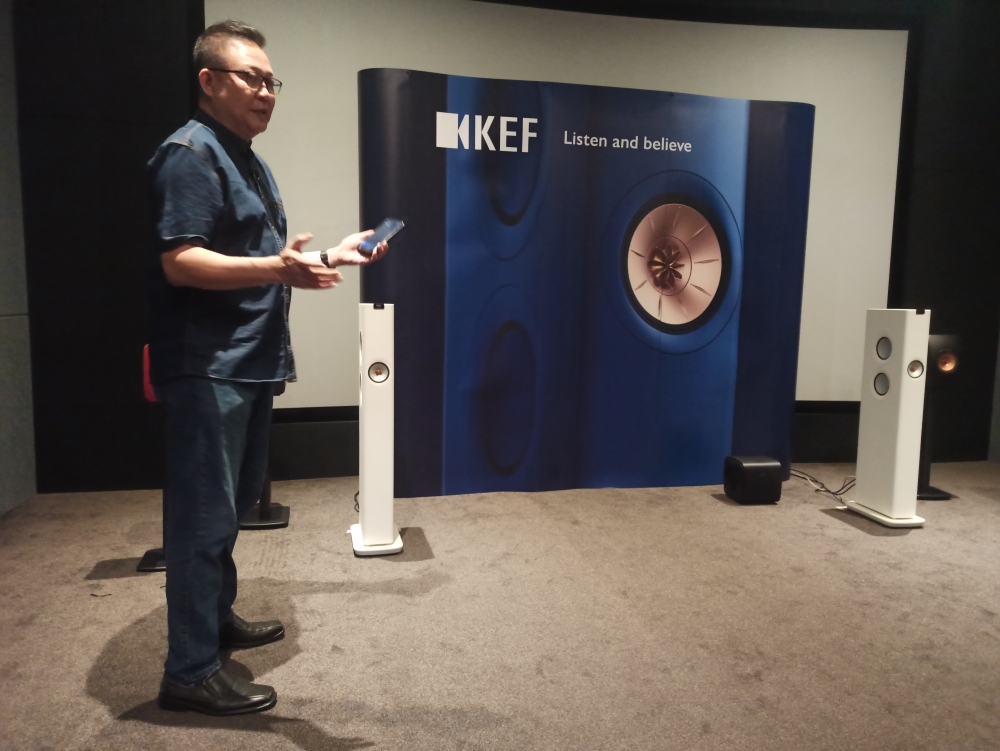 Youtuber Brother Bok Phua held a demo session at the Perfect Hi-Fi showroom in IOI Mall in Puchong on Saturday afternoon.
On demo was a pair of KEF LS60 Wireless active floorstanders while on static display were the KEF Wireless LS50 II, LSX II wireless and the KC62 football-size subwoofer.
Attending was a group of audiophiles who were invited by Perfect Hi-Fi. Brother Bok played several well-known demo tracks to show the prowess of the KEF LS60 Wireless speakers.
The LS60 uses the 12th-generation Uni-Q driver and single-apparent-source design pioneered by the KEF Blade.
The speakers are very slim and the woofers are only 5.25-inch but there are four of them and I was quite surprised by the amount of bass generated and I was also surprised when Brother Bok told me the KC62 subwoofer was not connected to the system at all, but he had wired the two speakers together instead of depending on a wireless connection and they were also connected to a router with an ethernet cable. The LS60's frequency response is rated at 31Hz to 24kHz (±3dB). — By Lam Seng Fatt
The KEF LS60 Wireless floorstanders retail at RM33,999 a pair.