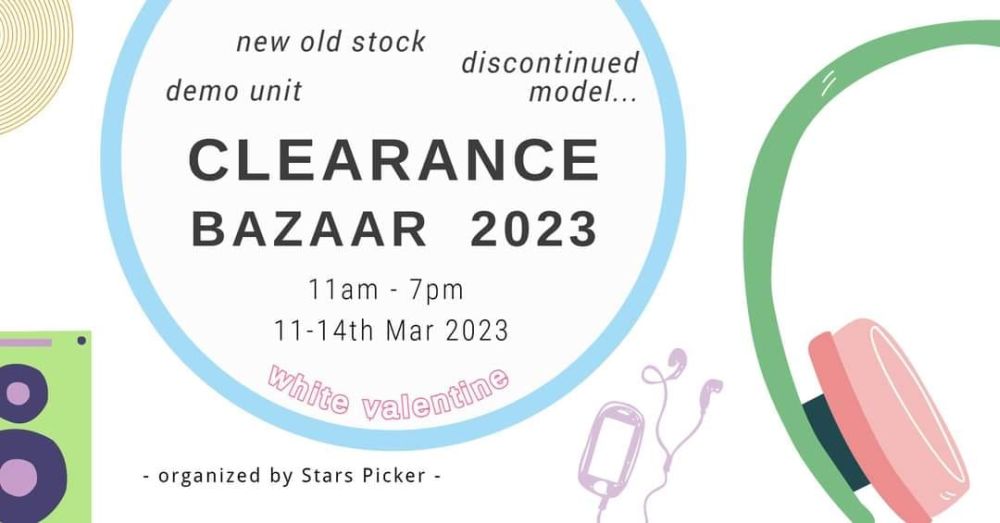 From tomorrow (March 11) till next Tuesday (March 14), head-fi specialist Stars Picker will be having a Clearance Bazaar.
The bazaar will on from 11am till 7pm on those days. Items to be cleared include New Old Stock, discontinued models and demo items.
Click here https://docs.google.com/spreadsheets/d/14tc_6cQcJLSN88z18n-TSHiK-dirsgH2FDF6Aq5qYPc/edit?fbclid=IwAR0Ud4_IvuYVhmPBOiKaEpnQgCw-VNf4IUTcHzSdMMs4iMwmyvOpluTJoRo#gid=1994822222 to see the list of items and discounted prices, but things are not finalized and are subject to change.
There are some house rules to be followed:
1) Customers are only allowed to start purchasing clearance items during the event days. No reservation is allowed before that.
2) To avoid duplicate orders, priority will go to walk-in customers. For online or phone enquiries, we will reply to you only when the crowd is smaller and manageable. Order is considered completed only upon receipt of payment.
3) All purchases for clearance items are on a first come, first serve basis.
4) Items that are sold are non refundable or returnable.