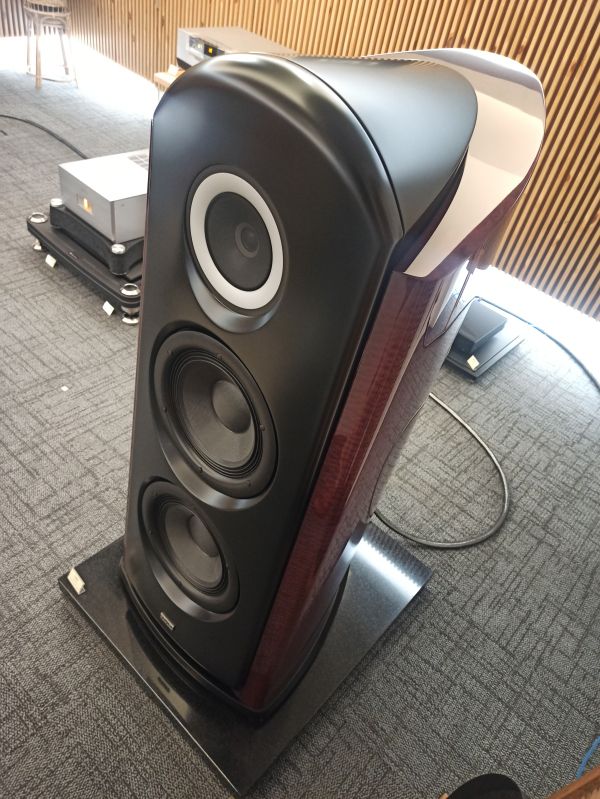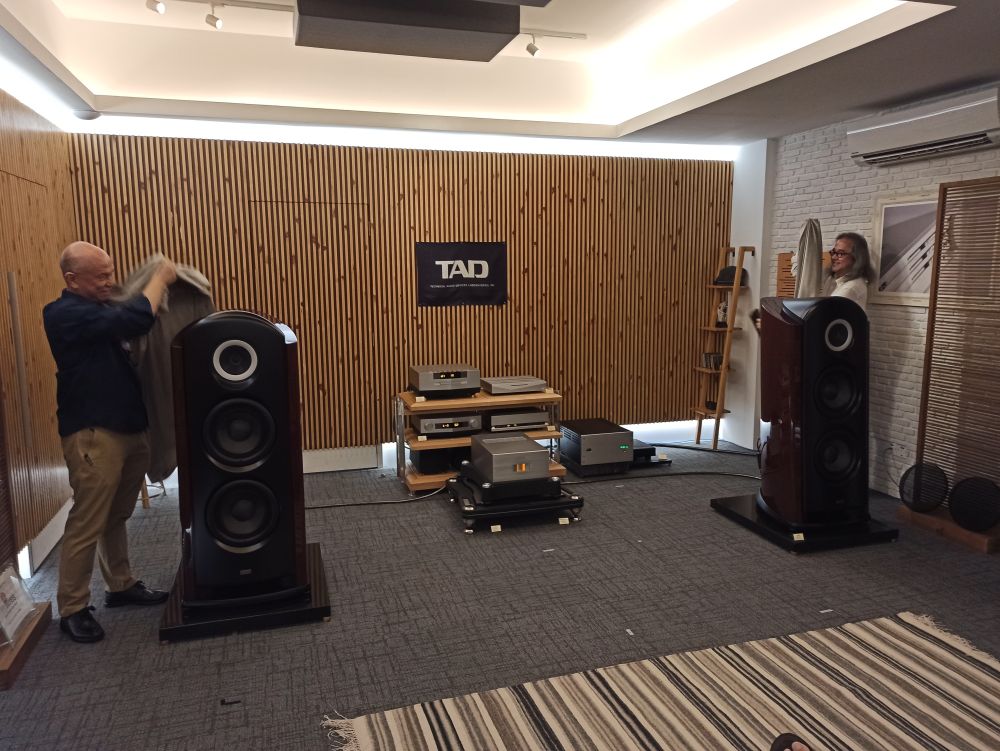 It was an afternoon of great music at AV Designs today when the splendid TAD R1TX floorstanding reference speakers were unveiled. These speakers looked great and sounded great too.
Driving them was the newly-launched TAD M700S stereo amp. The digital to analogue converter was TAD's new DA1000TX DAC which was fed music files played from the internal storage of the Innuos Statement network music player. An older generation TAD C600 preamp was also used in the system. The TAD M700S stereo amp was placed on a Bassocontinuo Gargantua audio rack.
Bassocontinuo, which makes audio racks in Italy, is another new range of products that AV Designs is bringing into Malaysia.
The event at 3pm began with Tony Low of AV Designs giving a short rundown on the new products after which James Tan of AV Designs and LS3/5a sifu Jo Ki unveiled the TAD R1TX speakers.
Then it was time for music demos and taking charge was Jo Ki who played a wide selection of songs from the solid state storage of the Innuos Statement network music player.
To be expected from a very high-end and expensive system, the sound quality was stupendous. The system could handle all genres of music from techno to ballads to violin concertos.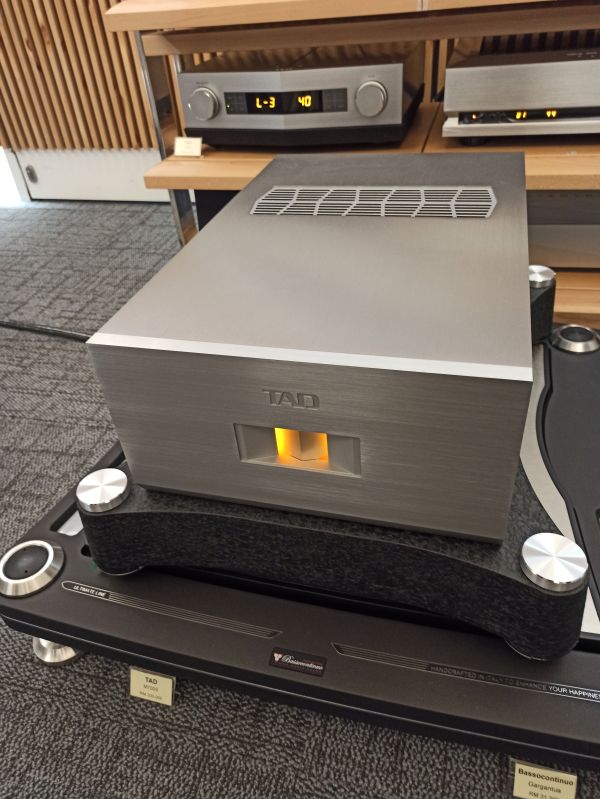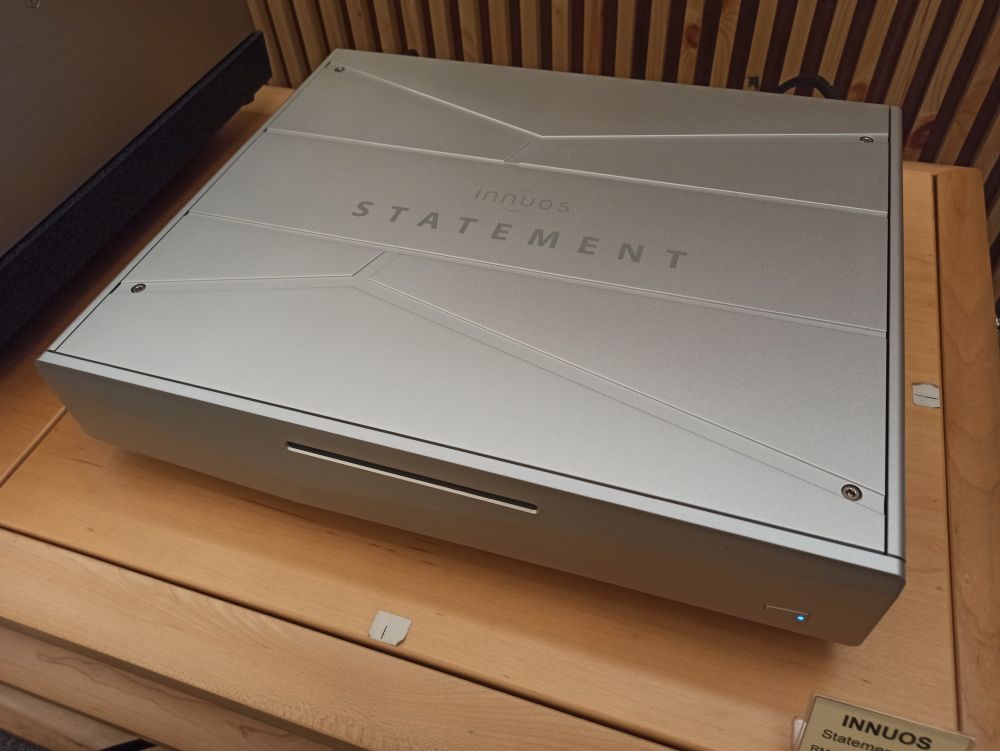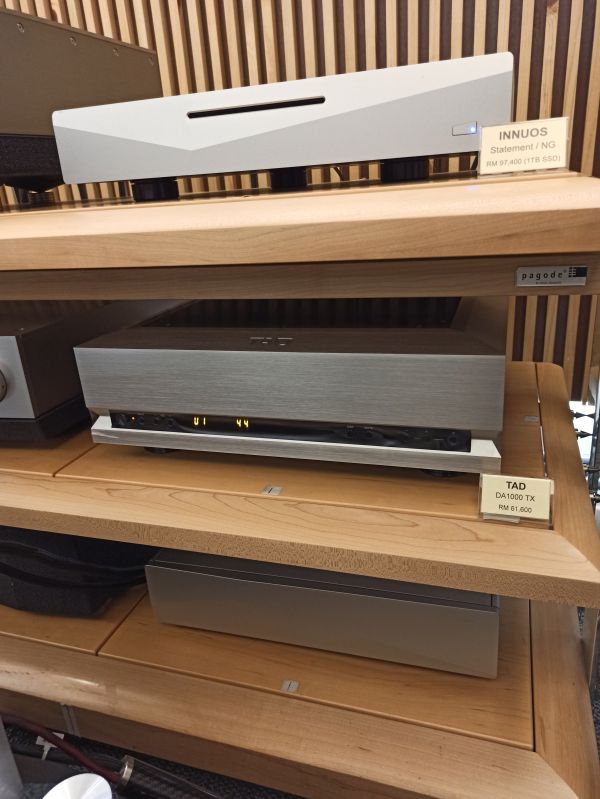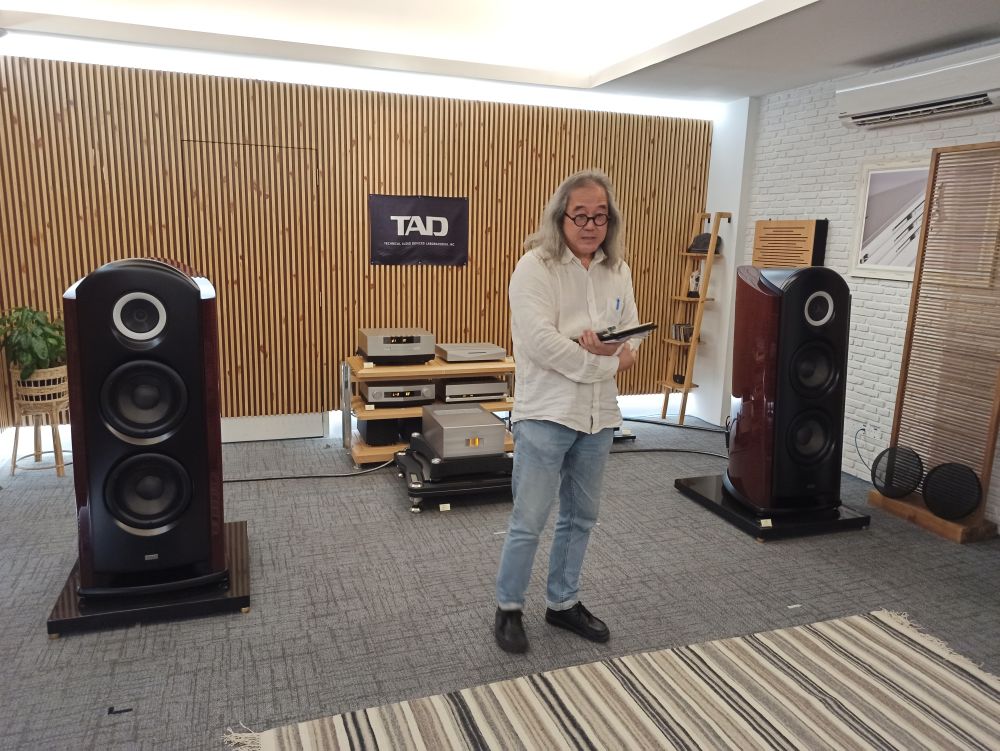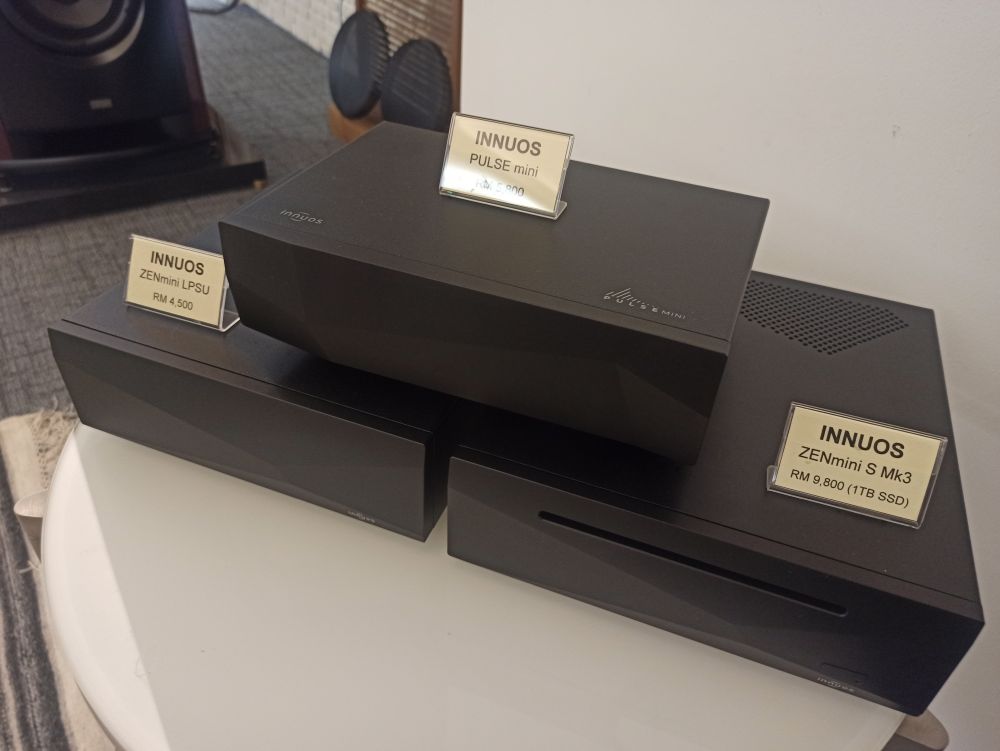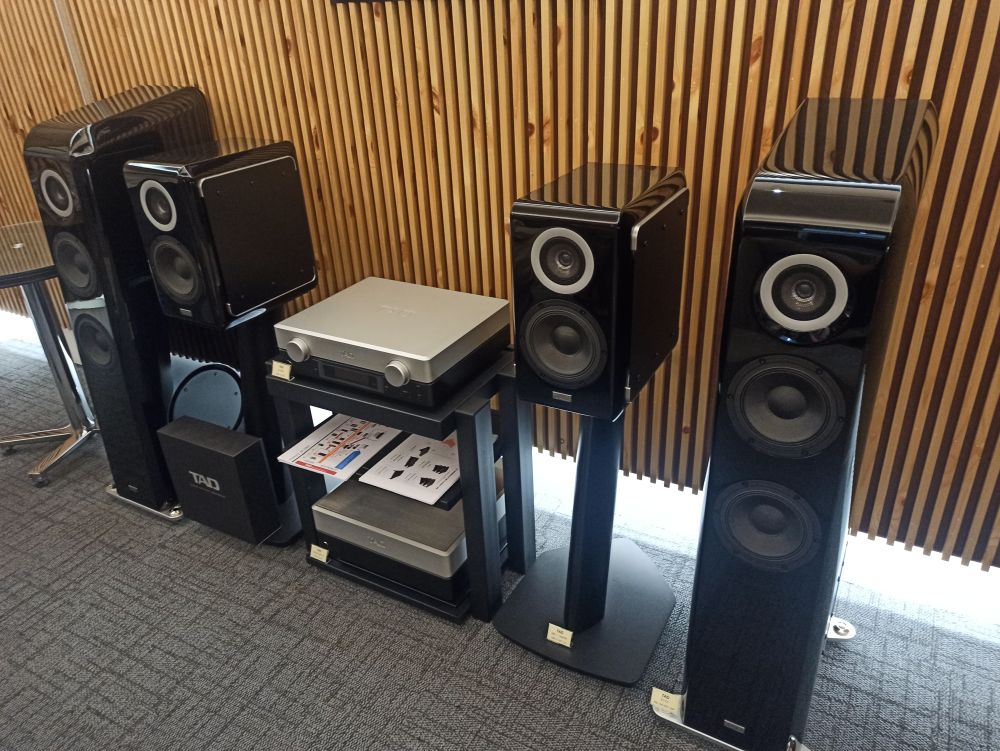 For more details, call AV Designs at 03-62411237