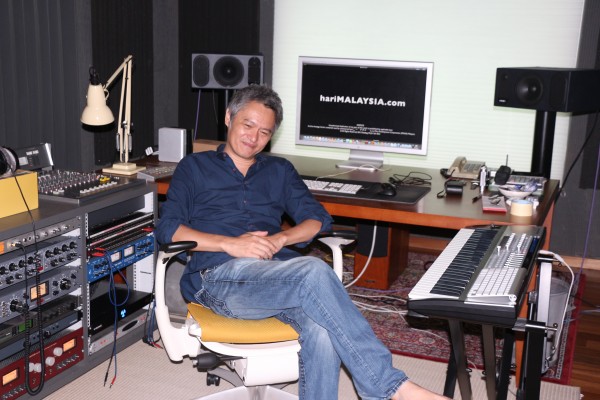 By Lam Seng Fatt
It was a trip upstream in the music-making industry and it was eye-opening for someone like me who deals with things in the downstream part of the business such as hardware like CD players, amps, speakers, etc, and music files mostly in the form of CDs.
Thus the visit to Pete Teo's Redbag studio in Bukit Tunku, Kuala Lumpur, was an eye-opener, and ear-opener (if there is such a term).
The reason for last Saturday's visit? James Tan and Tony Low of AV Designs were delivering a pair of PMC twotwo.6 professional active speakers to him to replace an older pair of PMC studio monitors.
Pete Teo is one of the top studio wizards in Malaysia and he is also a singer and songwriter. He can also edit videos, compose movie soundtracks, etc. He is one of those guys who can do a lot of things. On top of that, he has perhaps the best pair of ears in the business which takes him to Japan – where he has a legion of fans – very often.
After some chitchat, James, Tony and Pete proceeded to set up the new speakers.
It was a simple matter of unplugging the power cords and XLR connectors from the old pair and replugging them to the new pair. Pete Teo opted to have them placed horizontally so that the speakers would be level with his ears when he does recording or editing at his workstation.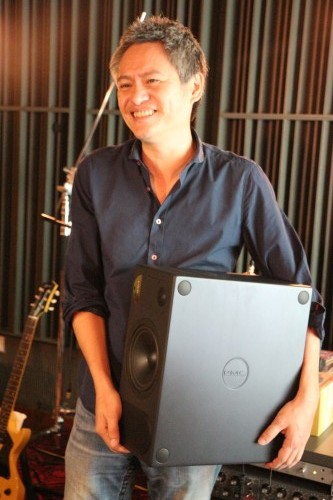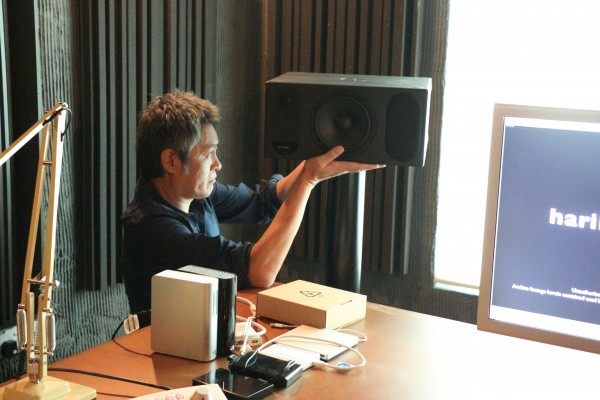 Pete Teo played the the Slipstream (in English) and Kembara (in Bahasa Malaysia) versions of the soundtrack of his video called Hari Malaysia which can be viewed on YouTube (click http://www.youtube.com/watch?v=JOUOsU6HypQ or http://www.youtube.com/watch?v=huXCjuv5tEM).
Immediately, Pete Teo could tell the difference – there were more transparency and details. One could hear the texture of the voice and the bow sliding on the strings of the violin. What we were hearing was just one step from the real-life event, without the losses of compression into MP3 files for YouTube or 16bit 44.1kHz PCM for CDs.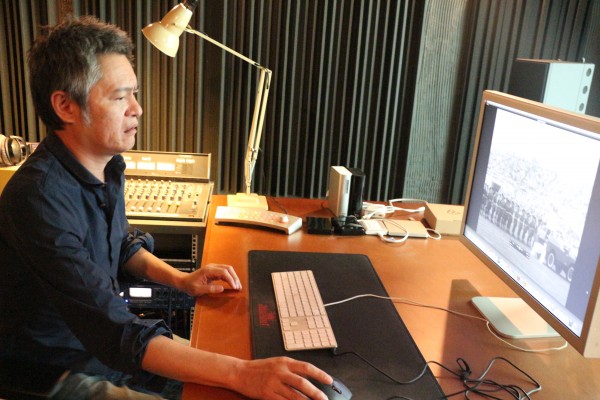 Pete Teo slipped in a few CDs and he was taken by the surprise by the quality of his new toys. And he was merely using a PC to play the CDs and not an RM50k top-flight CD player.
During lunch, we talked about his experience in Hong Kong with famed studio wizard Leo Fung and how he spent much time in his "dark palace" listening to music.
We also talked about how room acoustics and quality of recording affect sound quality. Pete feels that around 40 per cent of sound quality is due to the capabilities of a sound system. A million-ringgit system may not sound good if the room acoustics is not up to mark or if the recording itself is bad.
On the recording side, he said most pop or rock songs will not sound good on an uber-expensive home stereo system because they were equalised for kids using smartphones, iPods and headphones.
After lunch, we went back to his studio to pick up copies of CDs he released and left him to mess around with his latest toys.