Article by Tan TE
–
I am supposed to name five systems from KLIAVS 2015 for consideration for The Best Sound of the Show award. So here we go with my 5 selections, plus a couple more.
–
Under show condition where the rooms were not familiar and setup time was short, we couldn't expect the exhibitors to always wring the best out from their systems. Thus what I looked for was balanced sounding systems that could attract one to want to listen on and on. I have 2 main personal criteria to this end – firstly, the sound should not commit what to me are the 3 sins of additions – a boomy/muddy bass, a bloated / too prominent mid at the expense of the frequency extremes and excessive brightness / harshness in the highs. Frequent manifestation of any of these problems in the demo would easily disrupt focus on music listening and make me want to leave the room. Secondly, the sound must have sufficiently good resolution of details and dynamic contrast or liveliness, such that the music could communicate with the listener and would not sound boring nor too aggressive. Anything else on top on these 2 criteria was just added bonus.
–
Interestingly my 5 personal selections consist of all mid-size systems. They are (in no particular order):
–
1. CMY – Clearaudio/Karan/Jeff Rowland/Dynaudio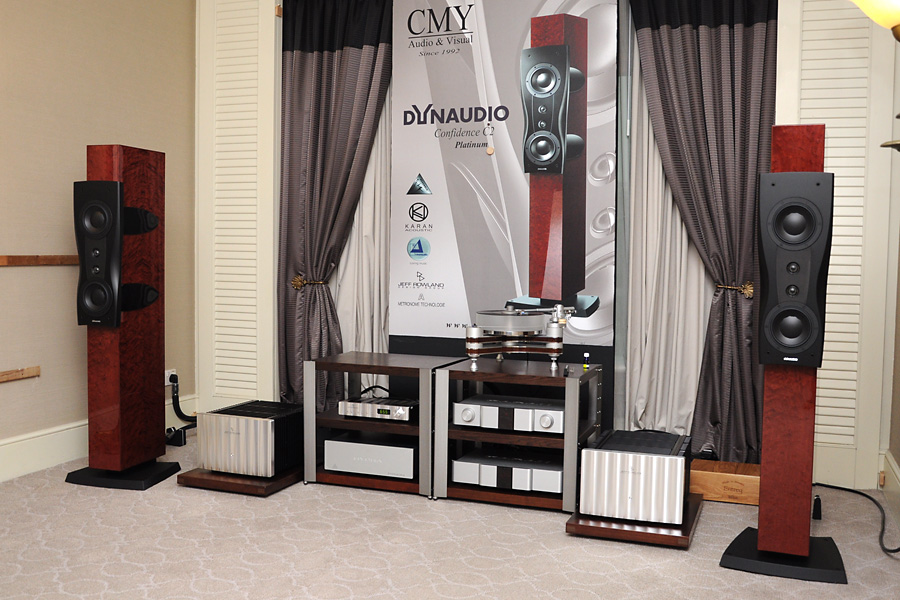 It seems that this systems' performance was dependent on the settings done with the turntable and on the phono stage, and probably on the software selection too, as I was told by a few people. During the 2 visits I made, this system was singing very nicely though – nice flow, musical, refined, with nary a problematic area that I could put my fingers on. Well, perhaps I'd like to ask for just a tad more dynamism.
–
All in all, this was a relaxed and enjoyable listening experience.
2. Clarity MP – Playback Designs/Mark Levinson/Revel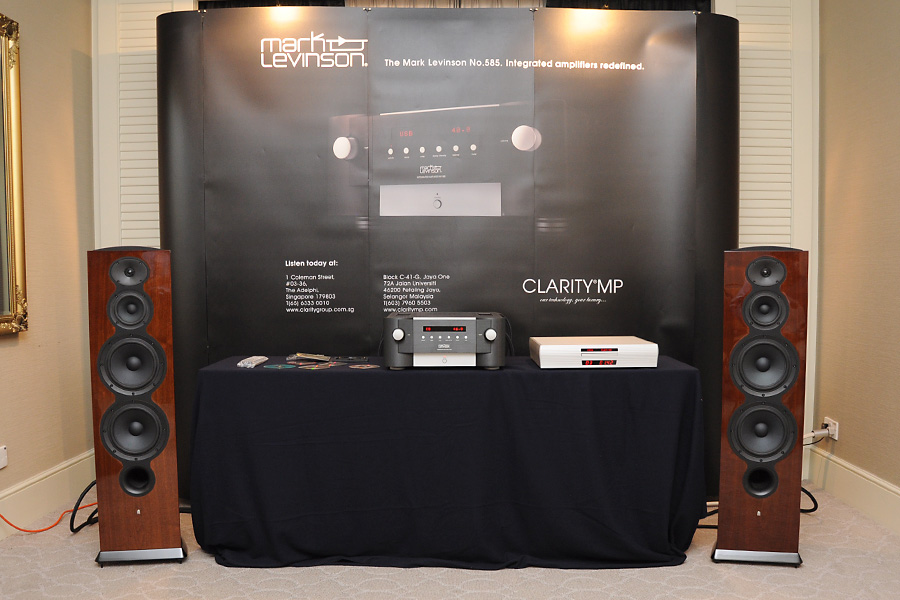 This is a truly excellent system. Music was nicely resolved and presented with a right amount of refinement and swagger combined. Definitely a presentation that was conducive to long term listening pleasure. This system was an all-rounder which was equally at home with many different genres of music.
–
I initially found the presentation of its bass was somewhat bloated while sitting at the front row seat, but this went away when I shifted to the second row and that was how I liked it.
3. WTL Trading – Devialet/Franco Serblin: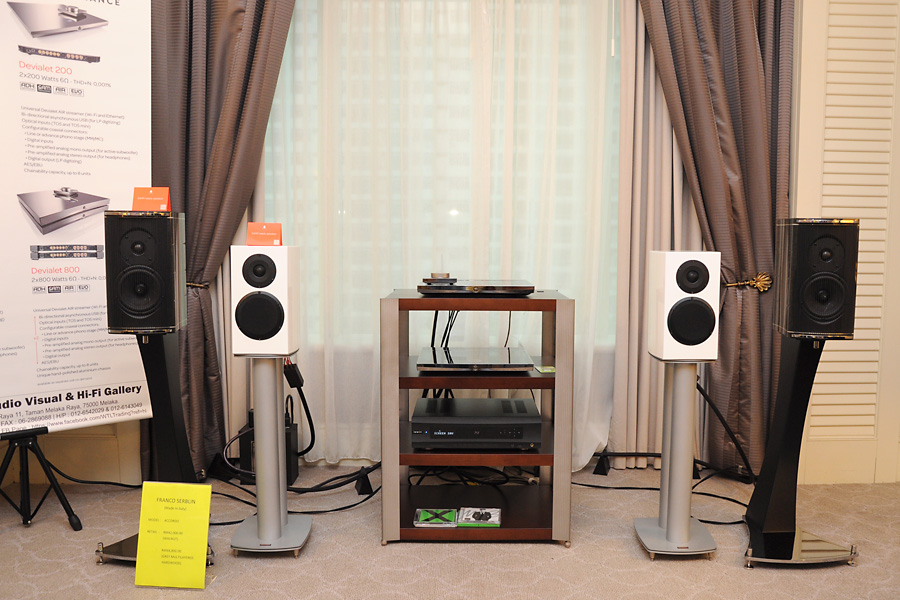 I made 2 visits to this room, once on Friday and once on Saturday. I much preferred what I heard on Friday. On Saturday, I thought it did not have the top to bottom coherence that so impressed me a day earlier, perhaps it was because there were many more visitors in the room on Saturday.
–
I loved the refinement and overall coherence of the presentation. The sound was sweet and engaging, with lots of details, and imaging was pretty good too. If I were to nit-pick, I'd just like to ask for a tad more meat and heft on the sound, that's all.
4. Clarisys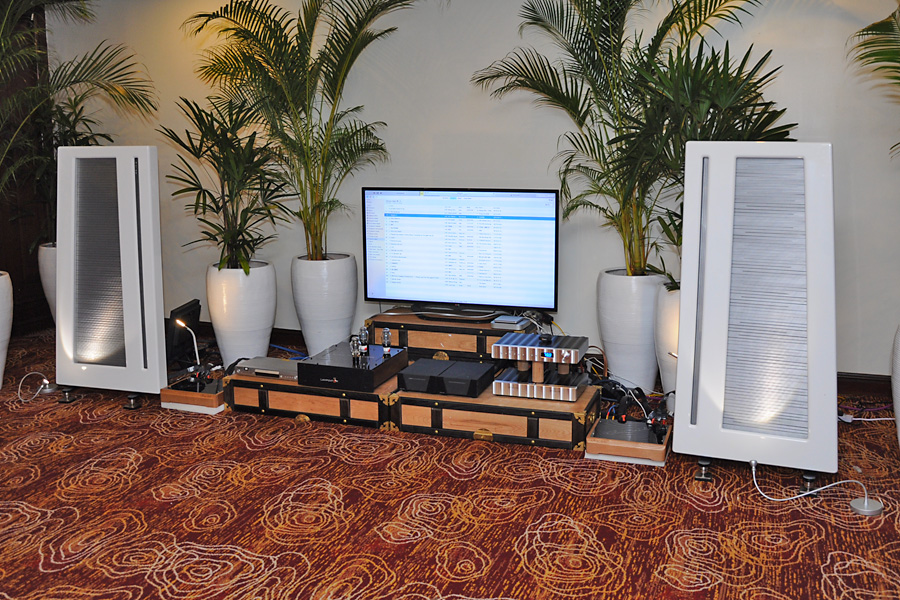 An impressive debut for a newcomer. Clarisys took a proven panel loudspeaker design and improved on it. I liked this system's transparency and seamlessness. Despite the very big space the system was demo'ed in, the sound did not fall apart at loud passages. Bass performance was surprisingly good too.
–
I thought there was just some unevenness in the frequency response (most probably because of the unfriendly room), but nothing serious. Overall, a very impressive demo indeed.
5. AV Designs – Bryston/PMC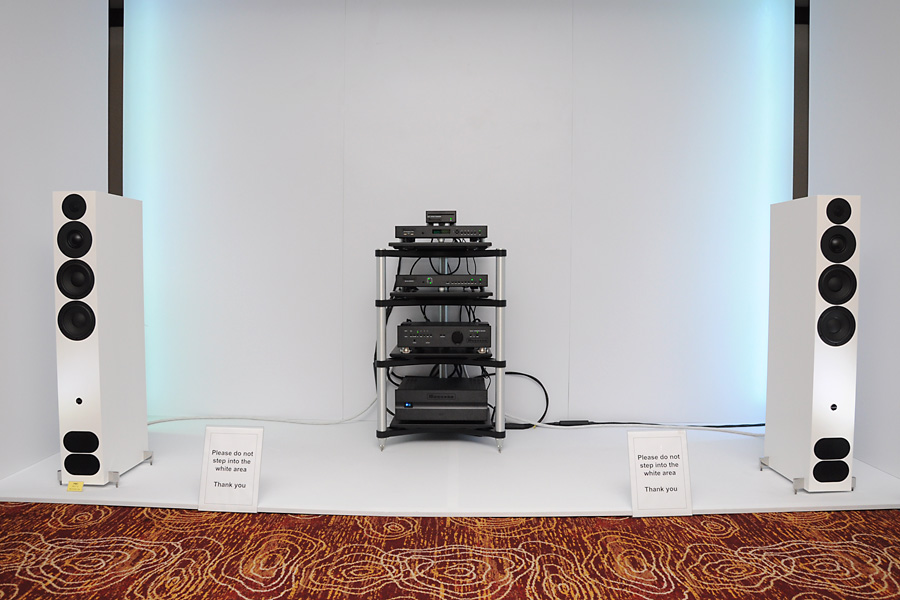 Such big sound in such a big room from such slim loudspeakers. The sound was bold, quick, exciting, and with musical details in spade. But don't ever think that it couldn't do the refined and delicate stuff, indeed simple vocal and quieter music passages were presented with aplomb too.
–
Some friends commented that this system had some brightness and the bass was too prominent. I kinda heard the same when I was seated at front row centre. But I can be very certain that these must be the effect of the room or the set up and not the equipment's fault, because I didn't hear these characters when I heard them in AV Designs' showroom.
–
Other than these five, I would like to mention 2 more.
–
For entry level equipment, I found Asia Sound's Rega and Acoustic Research to be a very well matched combo. If I were to put together a simple or entry level system, I'd definitely shortlist them.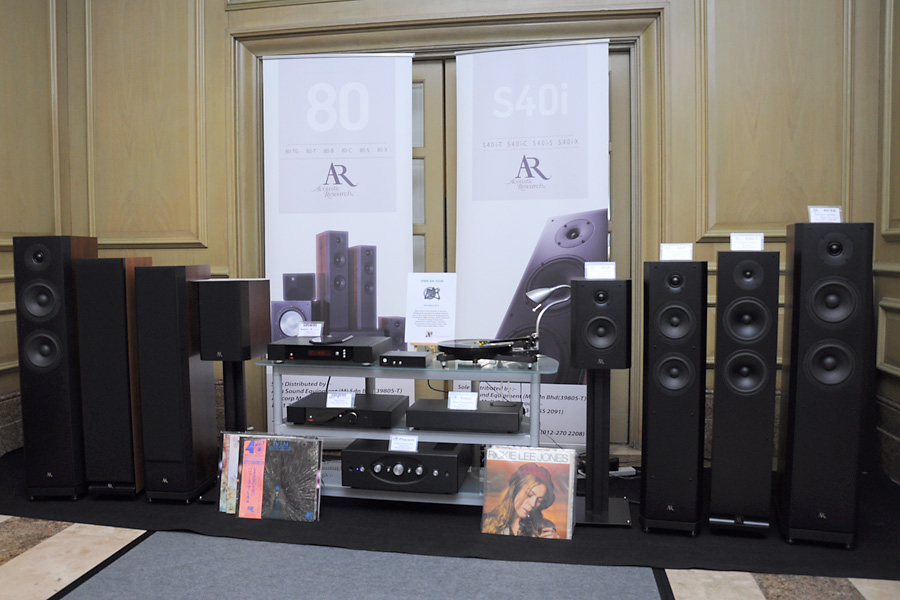 –
On the other end was Hifi Creations and Ocean Five's room. This was a massive system consisting of Kronos, Nagra, Magnet and the 4-piece Pacific Reference loudspeakers. That they could make the system worked in such a small space simply defied normal audiophile convention, I take my hat off to them. I am certain that this system is capable of even much more and I look forward to listen to it again if ever the chance arises.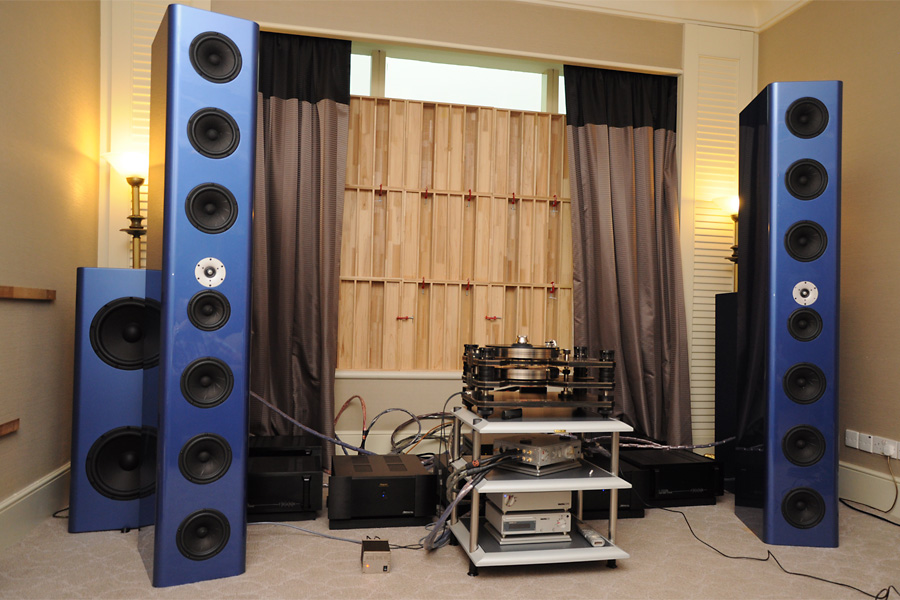 –
–
This concludes my coverage of KLIAVS 2015.