Mighty Mite
Article by Dick Tan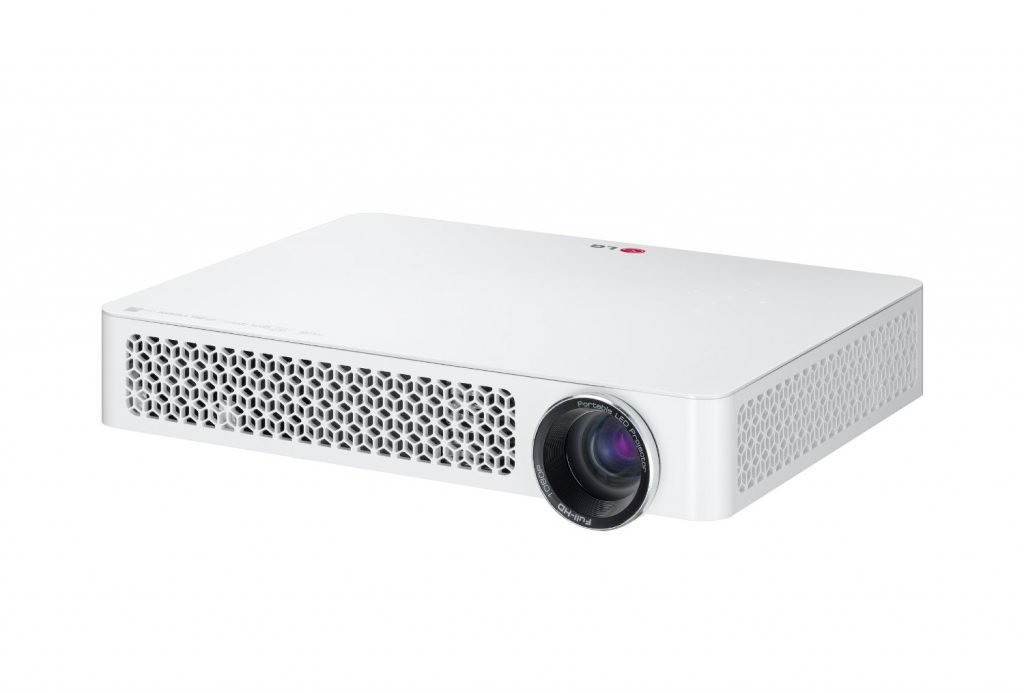 While most of us agree that the world has, in manner of speaking, 'grown' smaller with nothing happening in one corner that the rest of the world does not know about there remains the occasional surprise.
One such surprise is an LG projector targeted at the lower end of the projector home theatre market that was released in the U.S. earlier this year.
The projector in question is the PF85.  We understand that LG Malaysia is primarily a HDTV/UHDTVs distributor here in Malaysia but if they are reading this the following are strong reasons to consider bringing in the PF-85.
The PF-85 is hugely affordable, it retails for only about USD1, 000 and while its aesthetics won't win any beauty contest, it is what's under the 'hood' of the PF85 that counts.
At its asking price (even when converted to ringgit) the PF85 represents extremely good value for a budget level home theatre projector.  Its value becomes even more evident when one considers that the PF85 utilizes an LED power light source instead of the traditional lamp.
This means no lamp change to worry about and an infinitely longer light life span.  The LED light source is estimated to last up to almost 30,000 hours.
In addition to its DLP imaging device, 16.9 aspect ratio and 1080p resolution the PF85 features up to two HDMI 1.4 inputs.  It is also Wi-Fi capable and features Wi-di, Mira-cast and DLNA for streaming cloud based contents.  Infact, it is not unlike one of LG's smart capable HDTVs.  Only it has the potential to throw a far larger picture and like a TV the PF-85 has an adequately powerful built-in sound system.  It's a 'portable' TV you can take with you on holidays.
Just to give you an idea of how easily portable the PF85 is, it measures only 11" x 2.1" x 8.7" and weighs a mere 5lbs.
While the PF85 may be permanently installed from the ceiling or any conveniently located shelf for a tidy, fixed 'big pictures' installation it can just as easily function as a portable big screen video display.
For a fraction of the price of say, a 70" – 80" HDTV/UHDTV, the PF85 can easily throw a bright, impressive 100" – 120" picture, and it last, for all intents and purposes almost just as long.  Now, how many HDTV, do you know is capable of doing that which will not break your bank account?  For an immersive picture, size counts.
For further details contact:
LG Electronics Malaysia Sdn. Bhd.
Article by Dick Tan