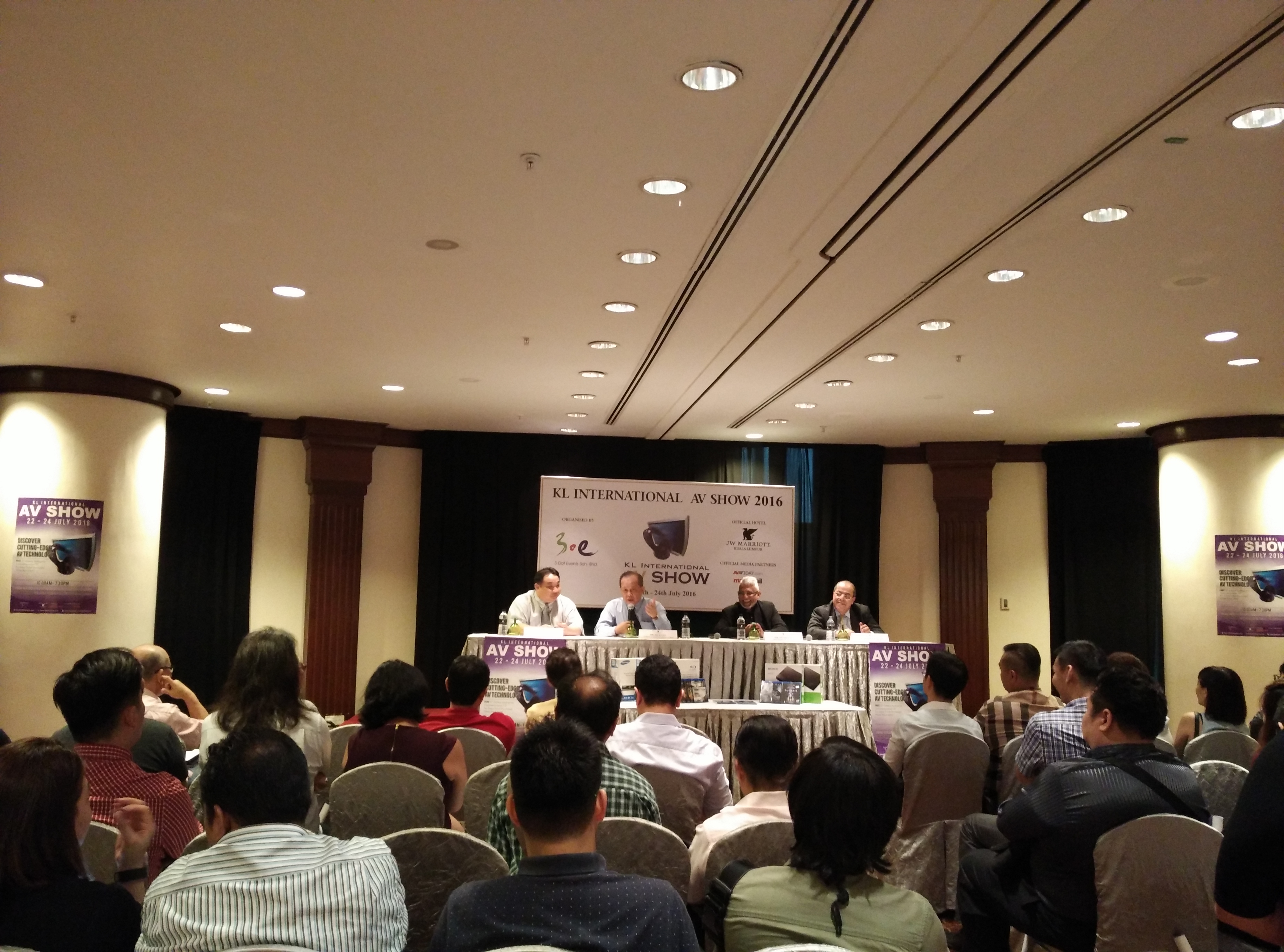 At a recent ceremony, the KL International AV Show organisers announced the official media launch of the KL International AV Show 2016.  The show is scheduled for July 22 – 24 at the JW Marriott, Kuala Lumpur.
At the launch, the organizer, 3Dot Events reported a steady and encouraging show of support similar to the past years.  This, the organiser says was inspite of the anticipated economic slowdown.
At the time of writing, the organisers say that at least 80% of the booth space of the six floor annual AV Show has been sold and that a full house booking is expected within the next couple of months.
Visitors will also be pleased to learn that BHPetrol, for the third time, will be sponsoring a RM5.00 petrol voucher for every paying KL International AV Show visitor.
At a time where the practice of austerity is prudent, the RM5.00 petrol voucher will go a long way in helping visitors cut cost while not missing out on their favourite AV event of the year.
Imagine a family of, say, five visitors.  That's equivalent to saving of RM25.00 worth of fuel!  Thank you BHPetrol.
This year's KL International AV Show highlights will include the introduction of the 4K Blu-ray Disc format, which is expected to inject a much needed boost in the sales of UHDTVs and projectors.
With the expected boost in 4K display sales the unit price is also expected to drop making UDHTVs more affordable to consumers planning to upgrade their ageing display systems.
On the audio side, the multichannel segment will see Dolby Atmos finally facing competition from its archrival DTS Labs with its version of the latest digital overhead surround system, the DTS-X.
Music lovers and audiophiles can also expect to see a 'resurgence' of sort in high efficiency horn loaded speaker systems at the KL International AV Show 2016.
Lastly but not least the 5th Edition of the KL International AV Show Commemorative audiophile CD awaits all paying visitors.