Perfection Everywhere
by Dick Tan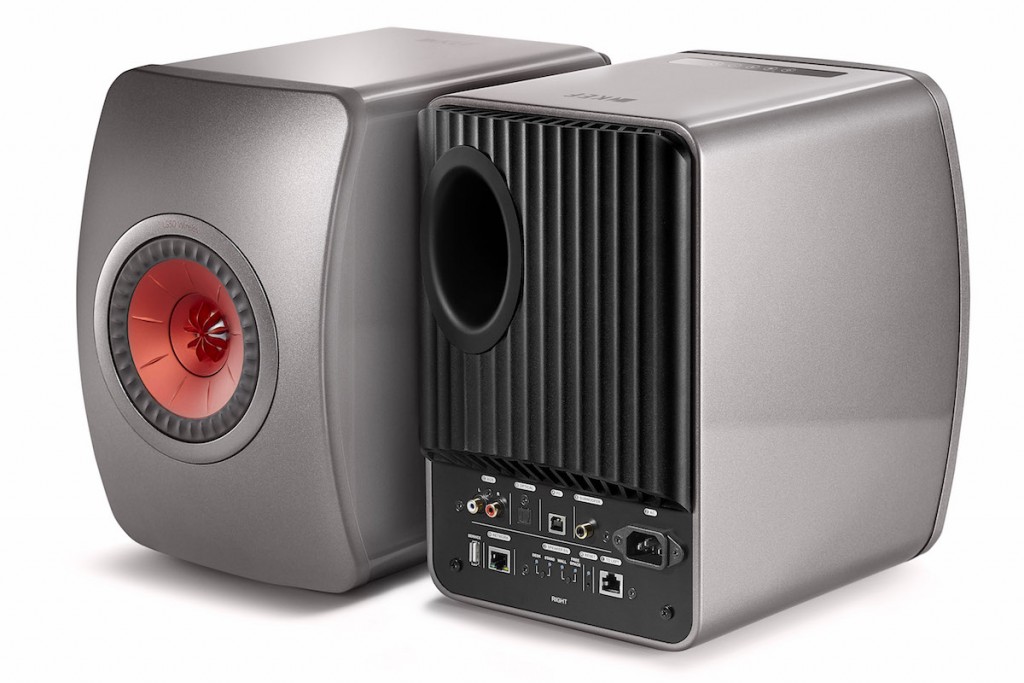 In conjunction with the opening of its first concept store in Encorp Strand Mall in Malaysia, KEF announced the release of the LS50 Wireless, a complete and fully active music system, which just happens to look like a pair of its highly popular LS50.  Sharing the same winning acoustic features of LS50, the new LS50 Wireless enables the user to easily enjoy excellent music reproduction, hitherto only achieved by putting together a system based on high quality separate components.
Johan Coorg, Brand Development Head of KEF at GP Acoustics Group said that six years ago, with the belief that everyone deserves to experience quality sound, the LS50 passive speakers were introduced at KEF's 50th anniversary.  Now, with the LS50 Wireless Bluetooth system, KEF has developed a complete, fully active, system that retains all the acoustic features and befits of LS50 with everything built in to allow a multitude of connectivity needs.
Coorg pointed out that despite its small enclosure, the wireless pair will deliver a sweet spot listening experience regardless where you sit in a room. "This is due to KEF's patented Uni-Q® technology that allows the speaker to create three-dimensional sound image, for your ultimate listening pleasure." says Coorg.
"In addition, the FEA*-designed cabinet, Uni-Q® driver, constrained layer damping bracing, precision- made curved baffle and the elliptical flexible sound port, all part of the LS50 pedigree, are retained in the LS50 Wireless."   "What makes the LS50 different, however, continues Coorg, are new additions which include an end-to-end 192kHz/24-bit high-resolution digital signal path, a dedicated DAC per channel, a streaming pre-amplifier and factory -optimised amplification in a bi-amp dual mono configuration (200 + 30 watts per speaker).  Combined with a time-correcting DSP crossover, the incredible award-winning sound of Uni-Q® is taken to the next level."
To help make the KS50 Wireless a total music system, a comprehensive range of connection options are available, including 2.4 GHz/5GHz Dual-band Wi-Fi, Bluetooth 4.0 with aptX codec, Asynchronous USB Type B input, TOSLINK Optical and RCA Phono, allowing connection to a wide range of sources.
A subwoofer output is also provided in the event that more bass oomph is required.  For those interested to know the LS50 Wireless measures a petite 300 x 200 x 308mm and weighs 10.2 kg for the right speaker where the bulk of the electronics are housed and 10 kg for the left speaker.
According to Lawrence Chu, Group Business Development Director, GP Industries who was also present at the event, a dedicated app for the LS50 Wireless, available on both iOS and Android, enhances the user experience during network setup, music streaming, playback, and control.  The app also includes 3 user levels of customisable EQ settings for personal music preference.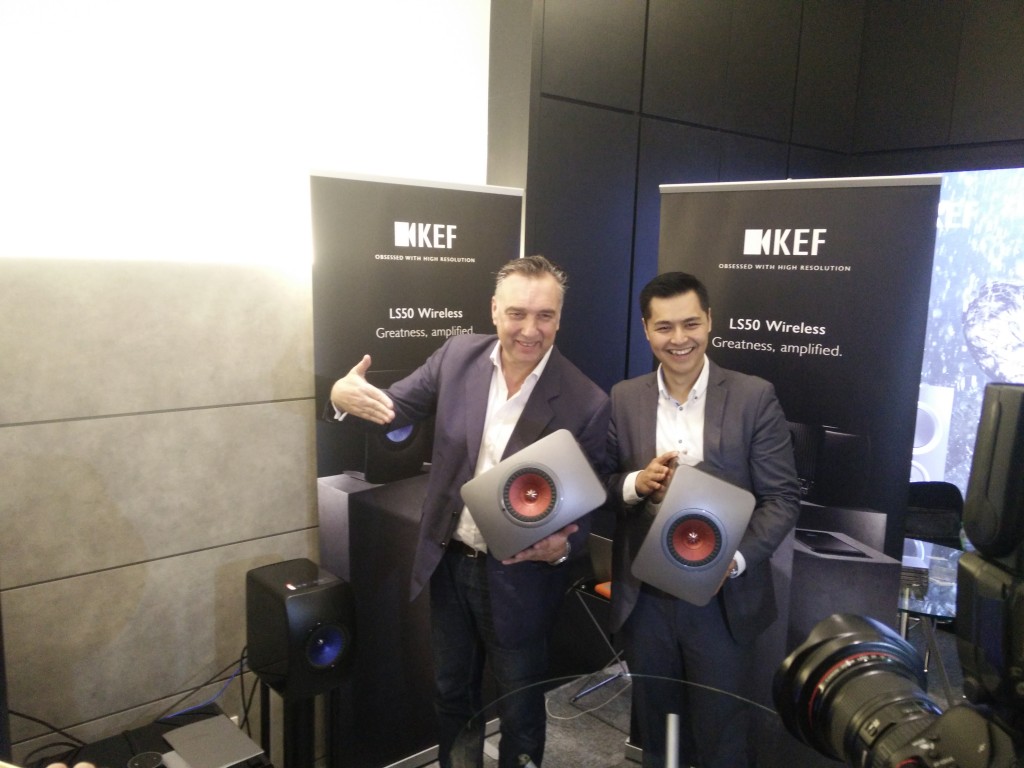 Says Chu, " The LS50 Wireless contains sophisticated components. Replicating this system using a traditional Hi-Fi setup typically would cost at least double."
"Audiophile grade amplification is partnered with audiophile grade sound processing. The advanced time correcting DSP crossover solves this problem and ensures perfect time alignment between low and high frequencies so that every note arrives to the listener at the same time.  This theoretical ideal is now made practical in regular rooms by the unique sound dispersion qualities of our proprietary Uni-Q® sound dispersion technology."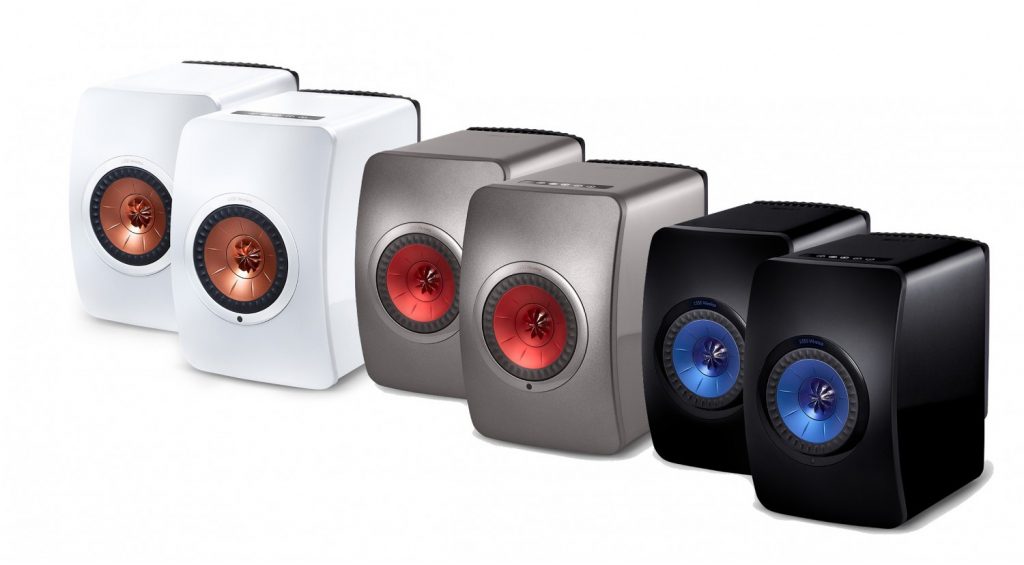 At RM10,999 per pair the LS50 wireless is available in three attractive colour options of Gloss Black, Gloss White or Titanium Grey and can be auditioned at the coming KL International AV Show 2017 at the Sunway Putra Hotel, July 28 – 30.
For further details contact:
Perfect Hi-Fi Sdn Bhd.
Tel: 03 58821693
Andy Tan: 019 2112566
Article by Dick Tan