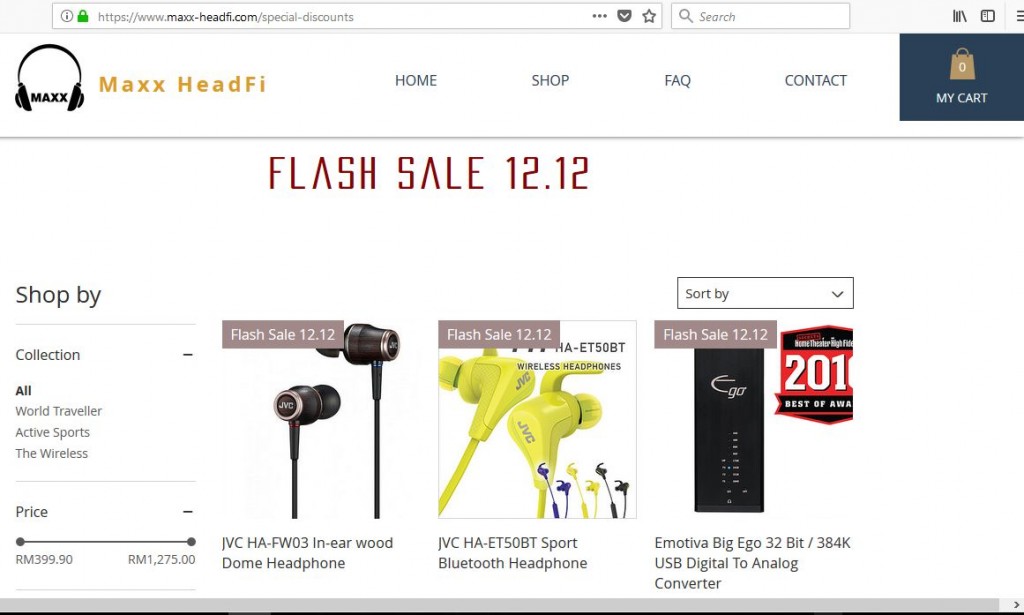 By Lam Seng Fatt
While many other dealers are grumbling about poor market conditions currently, Max Loh of Maxx Audio Visual fame, is swimming against the tide and is venturing into new businesses.
His latest venture is into marketing headphones via a dedicated website (www.maxx-headfi.com).
Inspired by e-commerce websites like Lazada and Alibaba, Max is  holding a flash sale today. Called the 12.12 Flash Sale, he is offering lots of discounts on various types of headphones. Four items are listed on the 'Flash Sale' – JVC HA-FW03 In-ear wood Dome Headphone, JVC HA-ET50BT Sport Bluetooth Headphone JVC HA-ET50BT, Emotiva Big Ego 32 Bit / 384K USB Digital To Analog Converter and JVC HA-S90BN Bluetooth Noise cancellation Headphone JVC HA-S90BN.
Well, Max has turned out to be the Santa Claus of the AV world this year.