Affordable JVC
by Dick Tan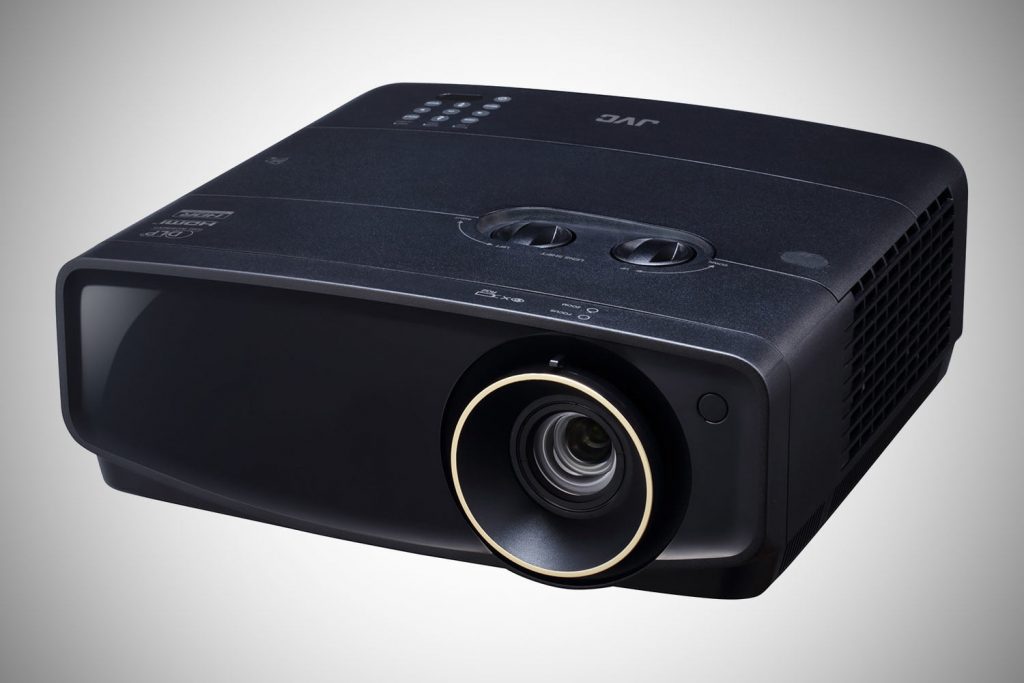 JVC, highly regarded by videophiles the world over for producing what is considered the finest range of high performance home theatre projectors available will debut its first true budget level 4K projector the LX-UH1 at the coming KL International AV Show 2018.
Set to retail at RM12,300 the LX-UH1, unlike the staple JVC projector range which utilizes the D-ILA imaging format uses a Texas Instruments UHD 4K DLP imaging chip. This chip is said to be able to produce a 2,000 Lumens brightness output while returning a 100,000.1 contrast ratio. Its 4K (3840 x 2160) capability is achieve via sophisticated scaling algorithms.
JVC also claims that unlike the many other projector that also uses this Texas Instruments DLP chip, the LX-UH1 is able to achieve a 100% of the REC709 colour space which in turn makes it compatible with the fuller, higher specced BT2020 colour space specification. Key important features of the LX-UH1 includes HDR-10 colour expansion algorithm for UHD Blu-ray and Hybrid Log Gamma algorithms for internet sourced 4K programmes.
There are also dual HDMI inputs, one of which is HDCP 2.2 compatible making it a perfect match for UHD Blu-ray or other similarly specced programmes sources.
Sized at 333 x 135 x 331mm and weighing approximately 5kg the LX-UH1 is smaller than the standard JVC D-ILA range of projectors but is nevertheless substantially larger than its similarly specced competitors.
The LX-UH1 and other JVC products can be auditioned at the coming KL International AV Show 2018, July 20-22 at the Sunway Putra Hotel (Opposite PWTC), Kuala Lumpur.
For further details contact:
Klingen & Erlesen Sdn Bhd.
Steven Woo: 012355937