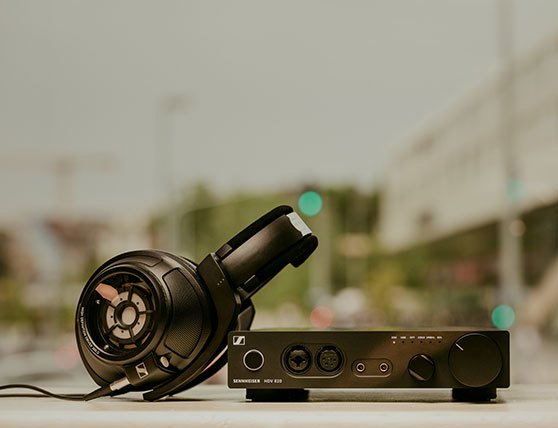 By Lam Seng Fatt
Head-fi enthusiasts will be in for a treat at the Jaben booth at the Kuala Lumpur International AV Show this month.
Yuheng of Jaben has informed me that they will be launching Sennheiser's new top-of-the-line headphone HD 820 and HDV 820 matching headphone amplifier at the AV show.
The headphones are so new that in Sennheiser's website, it is stated that they will be available for purchase in August 2018. So those who attend the KLIAVS 2018 will be the lucky head-fi fans who will have the chance to hear the new top-end product before it is officially available.
According to the website: "The breakthrough transparent performance of the HD 820 has been achieved through a special innovation: Their legendary Sennheiser Ring Radiator transducers are fitted with unique glass covers. Revealing the great look of the technical component within, this visually striking feature was actually developed wholly in service to the sound: The concave glass reflects the sound waves from the rear of the transducer to an absorber, which results in minimal resonance. Thus, the sound waves are effectively 'gone' like they would be in open headphones."
The HDV 820 headphone amplifier has a built-in DAC which uses the formidable ESS SABRE32 DAC (digital-to-analog converter) that surpasses the previous generation with an even higher resolution of 32 bits and a sampling rate of up to 384 kHz. The amplifier is also capable of playing DSD256 files of up to 12.3 MHz.
Jaben's retail prices for the products are HD820  (RM 11,900) and HDV 820 (RM12,990).