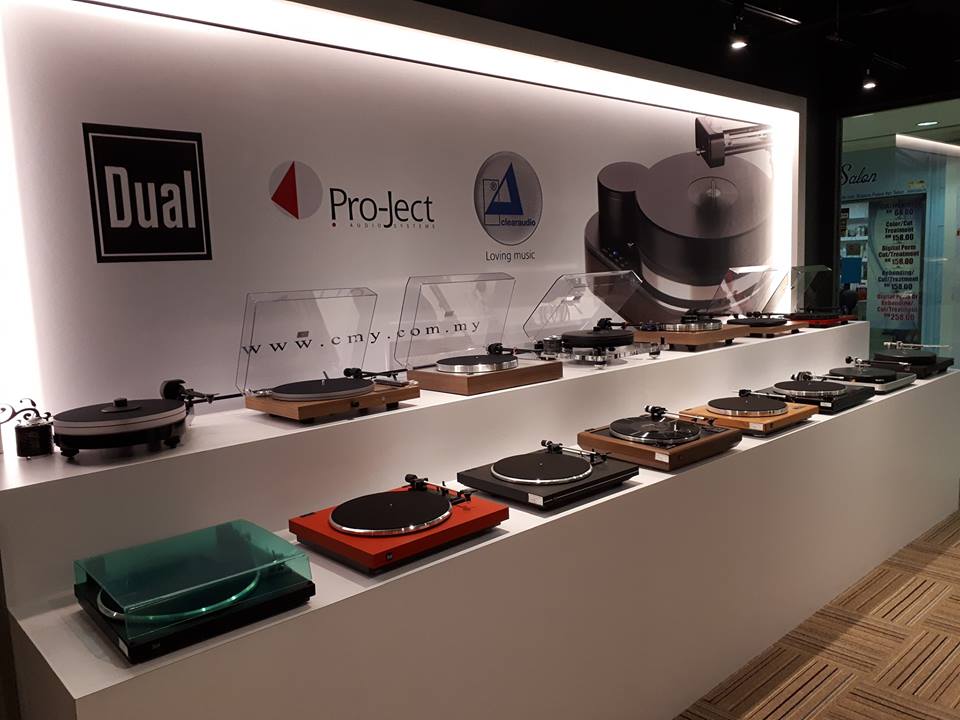 By Lam Seng Fatt
CMY Audio & Visual is certainly expanding its range of products. Starting from January, CMY has taken over the distributorship of Pro-Ject products in Malaysia.
CMY boss John Yew said he decided to sell Pro-Ject even though he is already selling Clearaudio products. He said Pro-Ject has no conflict with Clearaudio even though both companies are selling turntables and phono preamps and competing with each other.
"Both companies were aware of what I was distributing in Malaysia," he said.
Pro-Ject turntables are already on display in CMY's Sungei Wang Plaza showroom.
On March 12, CMY is hosting a Pro-Ject Welcoming Party at 6pm in its showroom in Sungei Wang Plaza, Kuala Lumpur. Singer Kate Chan will be in attendance to provide some entertainment.