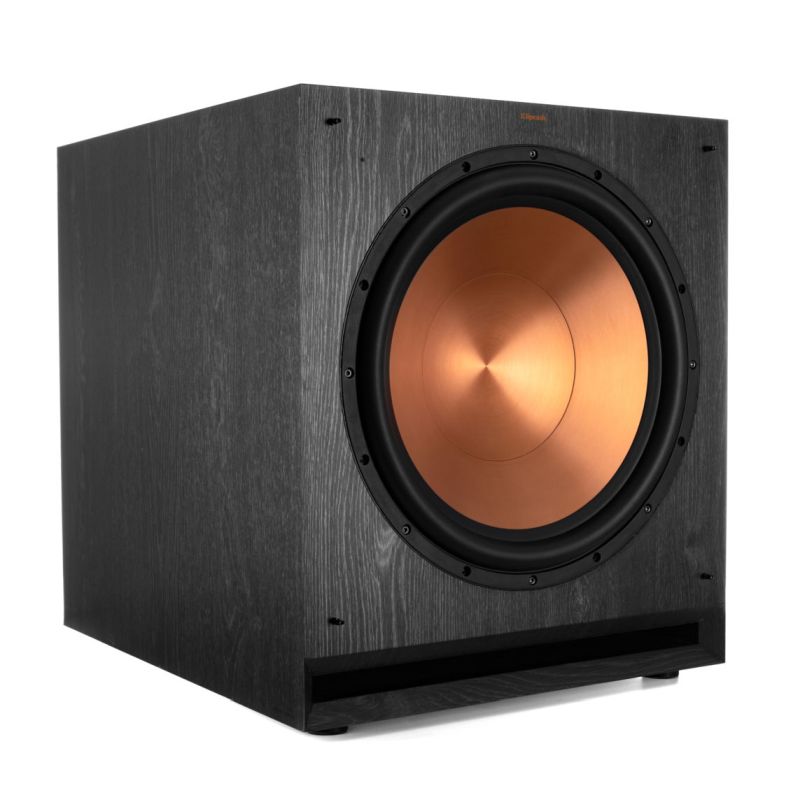 By Dick Tan
Klipsch's latest subwoofer, that was just beginning to trickle into the AV stores in Malaysia before the COVID-19 crisis started, is the large SPL-150 which replaces the R-115-SW.
Looking essentially identical to the previous model with the grille on, the SPL-150 measures 21.5″ H x 19.5″ W x 24.3″ L. Its weight is a backbreaking 35kg or almost 76 lbs.
According to Klipsch, much of the improvements of the SPL-150 over its predecessor is internal and includes a redesigned power amplifier.
Although essentially the same Class D design, the amp unit in the SPL-150 is said to have been designed to be able to produce even more slam without any additional overload distortion.
As with the older R-115-SW, the SPL-150 can withstand a power input in excess of 400 watts RMS or 800 watts peak driving a 15″ Cerametallic cone woofer. Loading of the bass unit is via a reflex slot located at the bottom of the front baffle.
Although looking similar, telltale features that will enable one to identify the SPL-150 from the R-115-SW are the rubber feet that raise the SPL-150 ever so slightly from the floor.
Also the bass driver, which was recess mounted in the R-115-SW, is flush mounted in the SPL-150.
According to Kenny Sea of WKH Distribution the new front baffle bass slot has made the SPL-150  easier to achieve optimum placement.
Apart from that, most features found on the R-115-SW are present in the new SPL-150 and includes RCA style line/LFG inputs and wireless operation.
For further information, contact:
WKH Distribution (M) Sdn Bhd
Tel: 03 6270035 or Kenny Sea 019-3395186