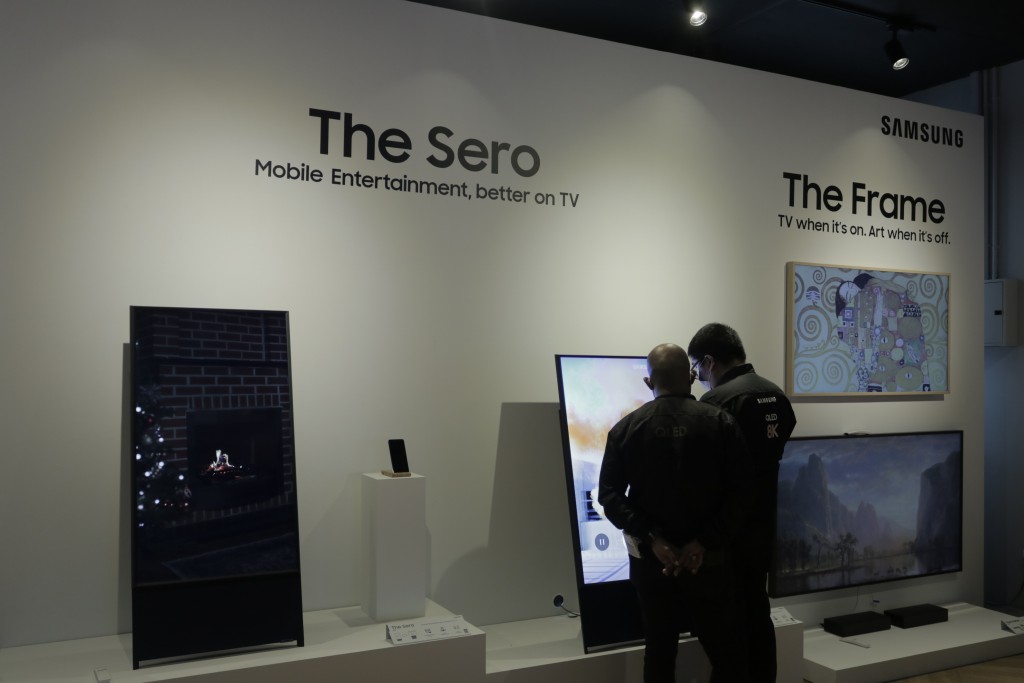 By Lam Seng Fatt
Samsung, which has been a pioneer in manufacturing TVs to suit modern tastes, launched its latest range of lifestyle TVs yesterday.
Called The Serif, The Sero and The Frame, these TVs have won several awards for their innovative designs. Especially impressive was The Sero ('Sero' is Korean for 'vertical') which is a 43-inch TV which rotates on a stand from portrait (vertical) to landscape (horizontal) format with a motor that can be controlled by a Samsung Galaxy smartphone.
The portrait format is meant for watching videos on TikTok, for example, while the landscape format is for watching videos on YouTube. The Sero is designed for those who are always on social media and spend much time viewing videos on various platforms. It is possible to sync your Samsung Galaxy smartphone with The Sero TV so that whatever you watch on your smartphone will appear on the Sero TV and when you flip your handphone from vertical to horizontal, the Sero TV will also rotate automatically. Non-Samsung smartphones can also be used with an app downloadable from the Play Store, but the functions are limited whereas the Samsung Galaxy smartphones come with the full-function app preinstalled.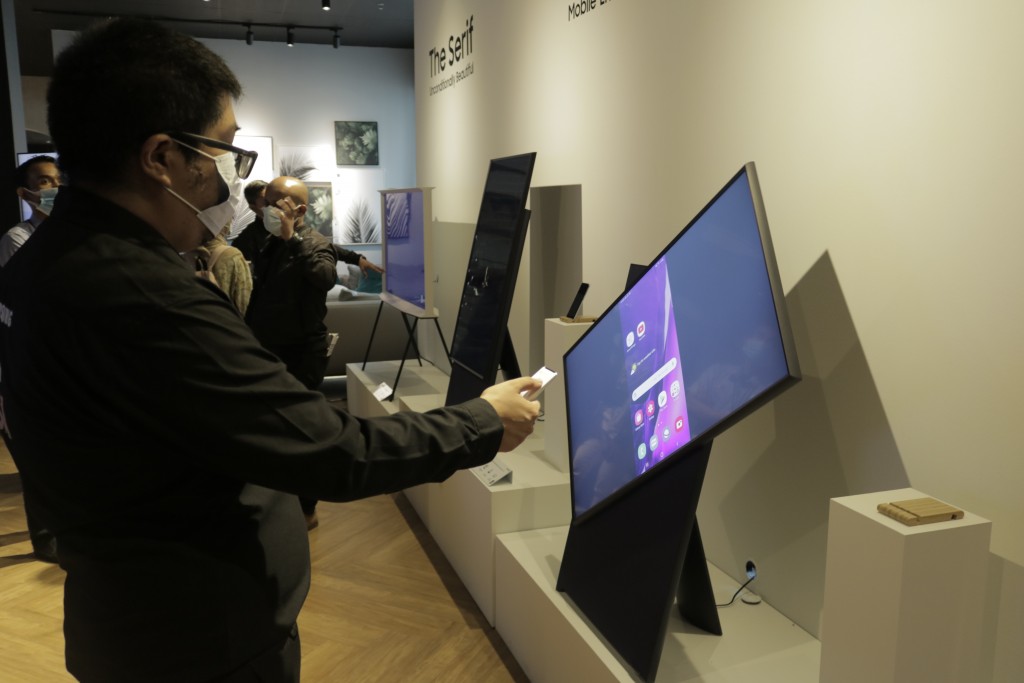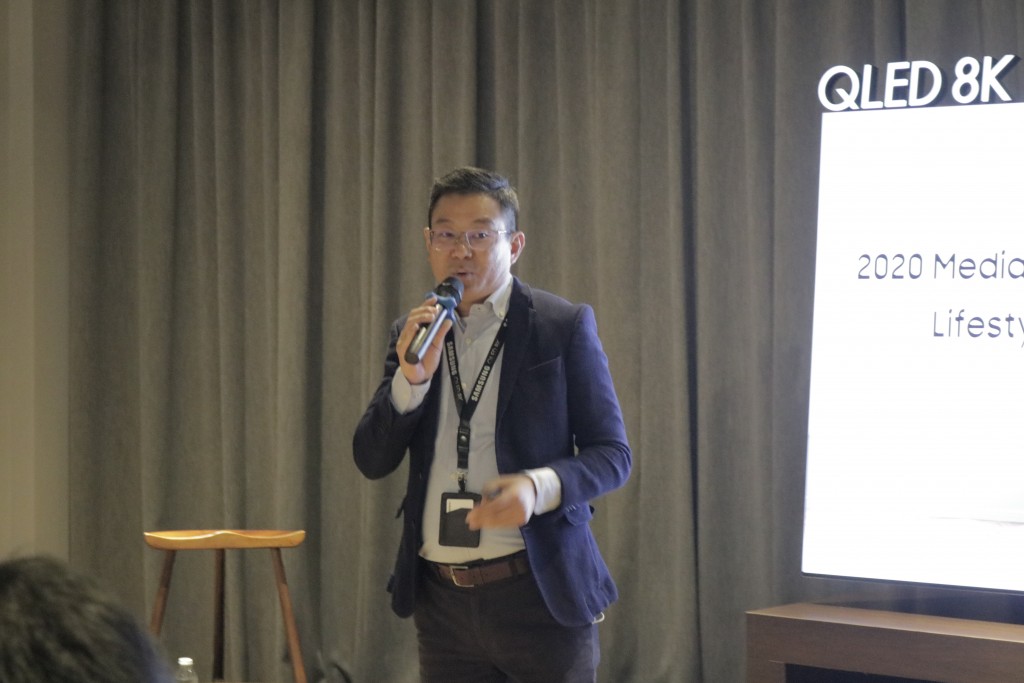 The Serif has a signature 'I' profile and is designed by the Bouroullec Brothers from France. It can be hung on the wall or placed on a stand in any part of the room. It features multi-screen and even picture-in-picture modes, so it is possible for you to watch a movie on one screen while monitoring Facebook on the other screen at the same time. This TV is meant for those who love to multi-task all the time.
The Frame is for those who would like to have world-famous paintings from top museums around the world adorning the wall of their living room. When the TV is not in use, it can be turned into a 'canvas' displaying a selection of world-famous paintings. The Frame TV comes with 20 world-famous paintings in its memory, but it is possible to subscribe to a special service to download more world-renowned paintings. However, if you prefer your own works, it is possible to upload your favourite photos for display in The Frame.
Samsung Malaysia Electronics launched the lifestyle TVs in a media event at Atap.co in Jaya One, Petaling Jaya. Representing Samsung Malaysia Electronics was its Head of Business Unit AV/TV Calvert Yap.
In conjunction with National Day and Malaysia Day, Samsung Malaysia will be having a sale till Sept 30. The Serif 55-inch TV is priced at RM6,499 (RRP) while The Frame 65-inch TV is priced at RM10,999 and The Sero 43-inch TV is priced at RM6,999. All three models come with air purifiers worth RM999 to RM1,799 free.