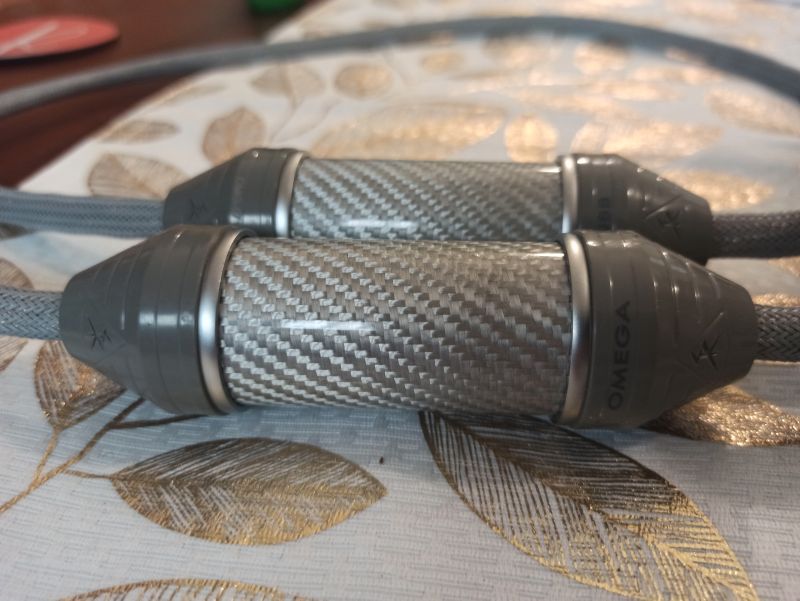 By Lam Seng Fatt
The Covid-19 pandemic has taught me a great lesson — life is short and unpredictable.
The millenials have taught me a new acronym which is at once a way of thinking and a way of life — YOLO (You Only Live Once).
All the lockdowns have also taken their toll and I am now asking myself — if I don't upgrade now, when should I do it?
And the consequence of such self-justification is that I am now the proud owner of Shunyata's flagship Omega USB cable which will be my new reference cable.
My journey to the Shunyata Omega USB cable began with a review of the Shunyata Delta USB cable (read https://www.av2day.com/2021/04/shunyata-delta-usb-cable-setting-a-new-standard/) which had outperformed my Furutech USB cable. It was the first time that the Furutech cable was outclassed in all departments. Then I decided to move up the ladder to the Shunyata Alpha (see https://www.av2day.com/2021/04/shunyata-alpha-usb-cable-another-step-towards-sonic-heaven/) and the Sigma (see https://www.av2day.com/2021/10/shunyata-sigma-usb-cable-another-step-up-to-sonic-heaven/).
Shunyata's new flagship Omega USB cable, which was launched not too long ago, combines the smoothness of the Sigma with the detail of the Alpha, but the tonal balance is not as bassy as that of the Sigma and is clearly more neutral.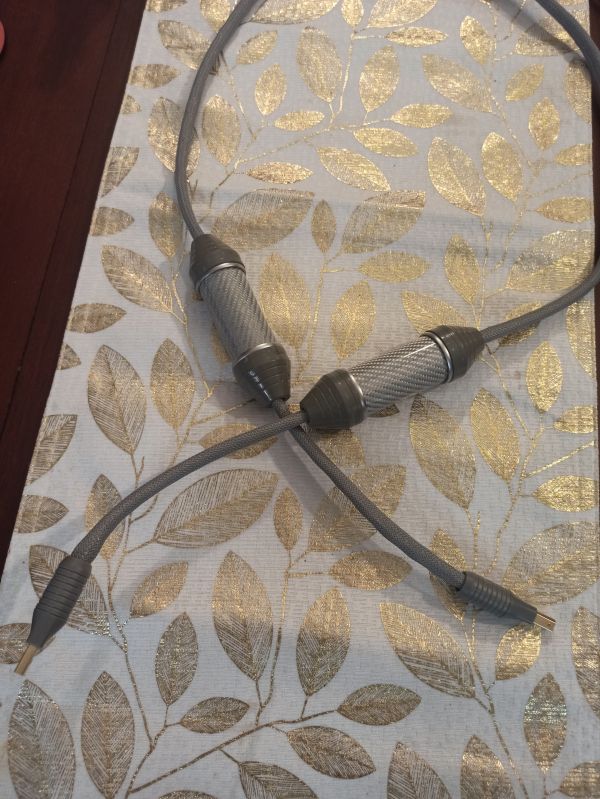 To me, the Omega USB cable is the complete package — it has a big soundstage with lots of depth, it has detail and smoothness and it sounds very cohesive. Outstanding is the way it delivers microdynamics and the varying shades and intensity of music. It is not possible, for example, for a guitarist to pluck the strings at the exact loudness. There will be variations in loudness and tonal colours and the Omega USB cable portrays that very well indeed. The images are very well etched out, but they are not hyper-real. Musical instruments sound dense with wonderful and realistic timbres. Vocals sound natural and smooth.
Coupled with the iFi iSilencer+ and the iPurifier3, I have been listening to great music from TIDAL using my laptop to stream for the past few weeks. Digital music has never sounded this good and the considerable amount of money I spent on the Shunyata USB cable is money well spent…YOLO, you know…
My only complaint is that the Shunyata Omega USB cable, which has two Transverse Axial Polarizer (TAP) technology and CMODE filter modules, is quite stiff and is rather heavy, making it necessary to find some way to support it especially where it is plugged into the USB connectors of the laptop and DAC.
According to the Shunyata website, the Omega USB cable uses its highest grade of ArNi wire featuring pure OHNO copper in a VTX geometry with fluorocarbon dielectrics.
"Massive silver-plated copper braided shields protect the delicate signals from external RFI/EMI.
"Shunyata Research digital cables are produced using a Precision Matched Impedance cable geometry. This means that tolerances of the conductor surface, dielectric extrusion, and the precision of the braided shield are held to minute variances. To achieve these tight tolerances, the extrusion and braiding machines must be run at one-quarter speed during the manufacturing process. The result is better performance through a reduction of cable-induced signal jitter.
"For the purest signal possible, Shunyata Research has merged its patent pending Transverse Axial Polarizer (TAP) technology and CMODE filter into a single hybrid module. The TAP polarizer reduces electromagnetic signal polarization while the CMODE filter reduces common-mode noise that travels across all conductors. The combination delivers an analog like ease and a palpable background silence that closes the gap between digital and analog systems.
"There are very few great quality USB connectors so we created our own. It features an easy to grip, large diameter head-shell that accepts large gauge wiring. It has an exceptional strain-relief system that ensures longterm reliability even with heavy usage. The contacts are made from high conductivity gold-plated copper assuring minimal signal junction impedance," says Shunyata.
Finally, the Omega USB cable undergoes four days of continuous Kinetic Phase Inversion Processing to reduce the sonic ups and downs associated with burn-in, and deliver a relaxed and natural presentation.
The Shunyata Omega USB cable retails at RM16,250 and is available at CMY Audio & Visual outlets.